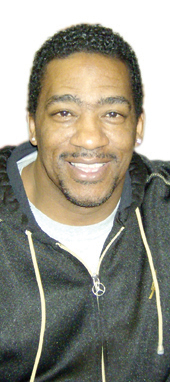 PASTOR THOMAS BROWN
Pastor Brown was born in Montgomery, Alabama. He is the middle of 5 children born to Bettie Brown. He is married to Evangelist Tanya Brown. He is the father of 5 children (Thomas Jr., Natasha, Joshua, Caleb, and Vikter) and the grandfather of 2 (Canaan and Jaden) and Godfather to his precious Emerald Johnson. Pastor Brown went to Forest Avenue Elementary School, Cloverdale Jr. High School, and Jefferson Davis High School in Montgomery. He earned All-American honors in football and track while at Jefferson Davis. He received scholarship offers from practically every major university in America, including Alabama, Auburn, Tennessee, USC, Notre Dame, and Arkansas. He accepted a scholarship from The University of Arkansas. After leading the nation in kick-off return as a freshman, his college career was filled with injuries. After college, he had several tryouts with professional football teams, but, injuries kept him from making any team. Pastor Brown returned to Alabama where he completed the requirements for a BS degree from Troy State University. He majored in Psychology and minored in Social Science and Sociology. Pastor Brown continued his education at Troy State University where he earned a Masters Degree in Counseling. Pastor Brown has worked for several counseling agencies in Montgomery. Additionally, he has worked as a counselor at an alternative school.

Pastor Brown was called into the ministry at age 15. He preached his initial sermon and was licensed from the People's Missionary Baptist Church in Montgomery, Alabama under the leadership of Pastor Paul Boswell (deceased). Pastor Brown has served as pastor to several churches in Arkansas and Alabama. He has preached revivals in nearly every state in the country.
Contact Pastor Brown
FIRST LADY EVANGELIST TANYA BROWN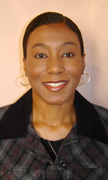 Tanya Brown is the daughter of Mr. and Mrs. George Mitchell. She has one brother (Junior) and two sisters (Anita and Chanel). She attended school in Montgomery, Alabama where she graduated from Jefferson Davis High School. She is the mother of 3 boys (Joshua and Caleb - twins 13) and Vikter (5). Evangelist Brown attended Faulkner University where she earned a B.S. in Elementary Education degree; graduating Magna Cum Laude. She has worked as an elementary school teacher for the past 15 years. She has been preaching the gospel since 2002. Evangelist Brown is a member of Bethel Baptist Church in Montgomery, Alabama where Rev. Calvin McTier serves as Pastor.



THE FIRST FAMILY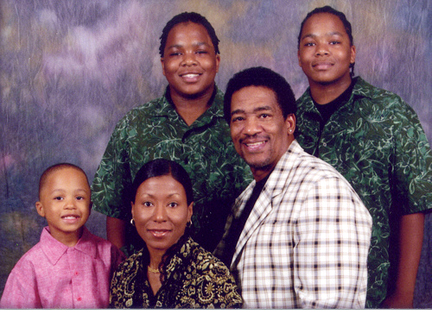 THE FIRST BOYS
CALEB, JOSHUA, AND VIKTER




Page last updated on Tuesday, October 2, 2007.